£31898 raised so far of

£40,000
Kirsty's Cancer Fund 

DONATE HERE

:
 918 918 918 people like this campaign
Firstly thank you for taking the time to read my Go Fund Me page. The page has been set up by my sister, Michelle, but let me introduce myself.
My name is Kirsty and I am a 33year old wife and mother from Stockport. I have stage 4 Breast Cancer which has spread to my bones, liver, lungs and brain.
My cancer journey began in 2009 after being diagnosed with primary breast cancer. Fast forward 5 very tough years which have included, a double mastectomy, reconstruction and numerous chemo therapies to where I am now dealing with a third devastating diagnosis. Having triple negative cancer means that a lot of already scarcely available drugs will not work for me, so my treatment options are extremely limited. My cancer has been resistant to standard chemotherapy, however, I continue treatment because I am determined to fight this terrible disease to ensure I get every day I can with my beautiful family.
Just before Christmas I was offered an exciting new Immunotherapy drug on trial"
"Unfortunately, my hopes were dashed as during the screening checks they found that the cancer had spread to my brain, immediately excluding me from the trial. As the drug is yet to be licensed in Breast Cancer, my only other option is to access it is via private funding"
I will never be cured and my life expectancy is short. But continuing to live my life, whatever time I have left, is so important to my family and me. My son is just 8. My cancer has been around for most of his life but I've never let it stop me enjoying life with him, my focus has been on living, not my diagnosis.
I don't have a bucket list filled with extravagant trips. Mine is pretty simple. I want to see him do his Holy Communion this year, to continue to cheer him on from the side of the football pitch. I want to celebrate more birthdays with him, with the right drug, this could be my reality.
The treatment is expected to cost a minimum £40,000 and is inclusive of the drug itself and it's administration.
Thank you for taking the time to read this, every penny is gratefully received and will help me reach my goal.
Kirsty x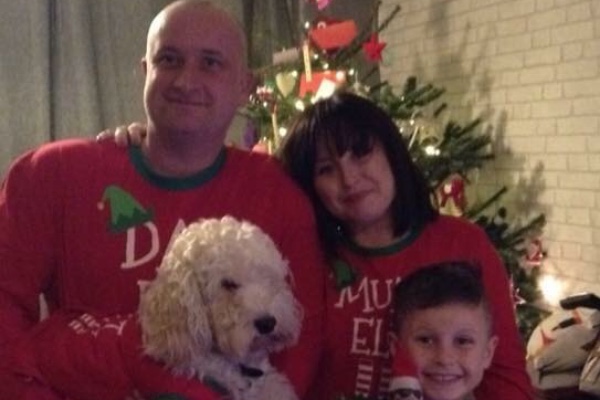 Raised by 956 people in 15 days
Created January 30, 2016
Michelle Rabbett
2 person likes this update
Another great weekend. Please don't get disheartened! As I mentioned there are dress down days on 29.02, a casino night, a race night, even events in Dubai!, leg waxing, cakes sales and an amazing fund raising day on Sunday 13th March at the Kennilworth in Cheadle Hulme. We can totally do this! X Thank you for all your support x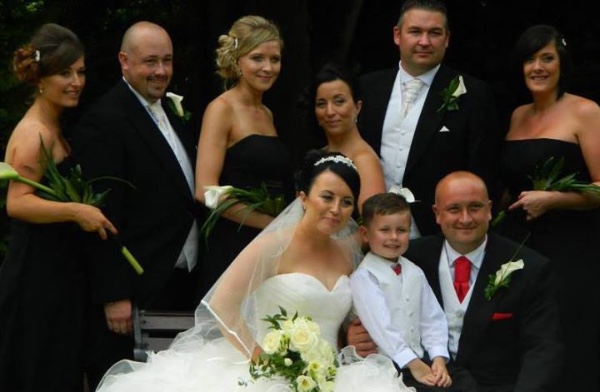 6
6
6 people like this update
Amazing guys 25k hit, we can do this!! A few work dress down days happening on 29th Feb to support this. What a fab idea to get people involved xx ❤️
2
2
2 people like this update
What a fantastic couple of days. We are still overwhelmed by the selflessness and generosity of others. Thank you to each and every one of you, you should all be so proud xxx Please if possible keep sharing, we will do this!
4
4
4 people like this update
The support continues to amaze us, thank you to everyone from donations to sharing our page. The dream of getting the treatment for Kirsty is getting closer. Thank you for everyone's tireless efforts in raising awareness and organising various fundraising events x
8
8
8 people like this update
Hi it's Kirsty. I just wanted to say the biggest THANK YOU for all of your unbelievable donations and support in funding this treatment. Watching the total increase throughout this week has been the most overwhelming experience of my life. From my beautiful friends and family to people I've never met, the lovely messages, kind words and support will never ever be forgotten. I can't believe we're half way to a total we never even thought possible in just a week!! You are all amazing, right through from Manchester to Australia! All my love xxx
3
3
3 people like this update
Thank you so much for all your beautiful messages and support! This is amazing xxx
1
1
1 person likes this update
Thank you for all of your beautiful messages and donations xx
3
3
3 people like this update
Today has been another fantastic day x Thank you Thank you
4
4
4 people like this update
Thank you to everyone x Your support and efforts sharing this story have been amazing x
6
6
6 people like this update
What an amazing day today! Sending a HUGE Thank You xx