above me 5 May 16
RAISE AWARENESS ‪#‎OPCHEMTRAILS‬
TWEETSTORMS | Joint Acc | ‪#‎trollfreezone‬ | http://pastebin.com/TFnjq0xk | #OpChemtrails | STOP ‪#‎Chemtrails‬ / ‪#‎GeoEngineering‬ | We Are 1❤️(backup:@OpChemtrails_)
vvmm303@riseup.net • OpChemtrails.com — OpChemtrails@OpChemtrails 15m15 minutes ago
"Near the day of the great purification there will be Giant Spider webs spun back+forth across the sky."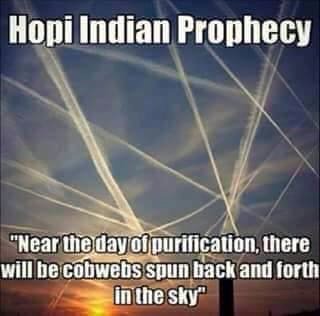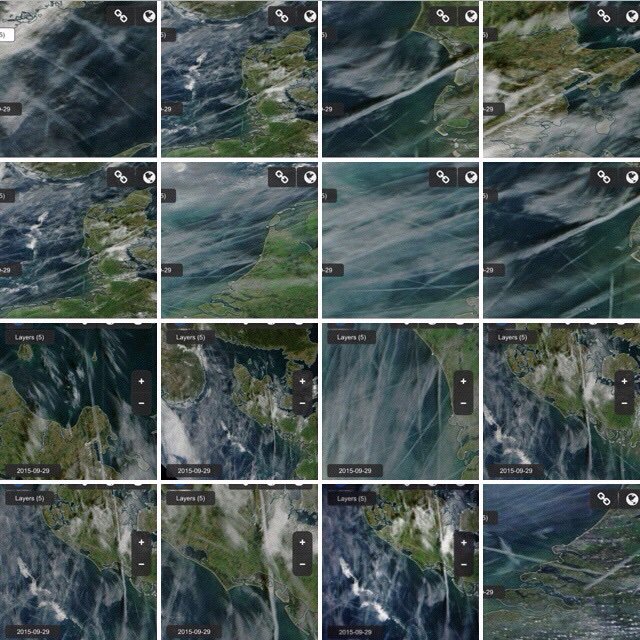 Storms 
– Help inform & spread awareness about Chemtrails, Cut+Paste+Tweet (RT's also appreciated)
– You can COPY any tweet tagged with #OpChemtrails and post it to your timeline as your own tweet
– If you tweet every 5 minutes (in 24hrs) you're less likely 2 end up in Twitter TimeOut
– If you change just 1 character in a previous tweet you can repost it!
– Make your own Chemtrials Geoengineering Tweets and tag them with #OpChemtrails
– Having # or @ at the start of a tweet means it may not appear on the public timeline.  If your tweet has a # or @ at the start, simply put a . (full-stop) before it to ensure your tweet is seen by more tweeters.
 3. FRIDAY AWARENESS STORMS
Use the #OpChemtrails hashtag in conjunction with #chemtrails #geoengineering hashtags. Tweet Fridays & Saturdays where ever you are. The @OpChemtrails account will be set to tweet tweets from the pastebin archives.  For more information about Fri/Sat Storms follow @SteerMark
4. PASTEBINSAll archives – hosted via google drive, view and/or download individual pastebins or all pastebins.Pastebin Index – hosted via pastebin.com, most recent pastebins are archived here. 5. MORE INFO ON STORMS
OpChemtrails Intro Page & Flight Manual.
6. TROLLS
(Also see Disinformation Page) OpChemtrails will not engage with troll/shills. These are people who only engage you to waste your time or to amuse themselves; these are not people who engage you for open discussion about Chemtrails or GeoEngineering, they are simply trying to distract you from the Op and/or your cause. We highly recommend blocking and reporting trolls/shills. If you encounter trolls that continue to harass you please let us know so we can add them to our Troll Blocker List.