Ten Cardiff Crown Court Judges Accused  of Culpable Negligence
In order for the MAPPA conspiracy to succeed senior police officers relied on the co-operation from those that controlled the few avenues of redress available to their victims.
This meant that 'HM Partnership', consisting of many in the 'funny hand shake' brigade of devil worshippers in our courts of Wales and HM prisons, could so easily shuffle the respective court papers of their incarcerated victim whilst denying him legal representation, access to court, his legal papers or access to helpers even via telephone.
Photos, names and home addresses of culprits will be published on website  world wide.
Barbara Wilding, for example, upon being ordered to sign a sworn affidavit, herself, that her victim had received normal disclosure of police records, relevant to almost one hundred police incidents, all carrying 'occurrence' numbers, promptly set about planning to having her victim shot whilst handing in her notice in order to protect her pension.
The usual ring leaders, in the police, HM Crown Prosecution Service (Wales), the Cardiff law courts and NHS (Wales)  were given the usual immunity in some pathetic attempt to cover-up these multi agency conspiracies in The Principality.
Armed with leaked  HM Justice Ministry/MAPPA/IRIS, HM Crown and Magistrate doctored court papers caused their victim to visit Highgrove with a humble petition for His Royal Highness, The Prince of Wales, to intervene. FTAC intervened instead.
Judge Paul Thomas, just as with Judges Leveson, Mitting, Thomas, Rose, Hughes, Llewellyn Jones, Cooke, Griffiths Williams, Vosper, Lloyd Jones, Rees, Bidder, Curran, Crowther, Rowlands, Seys Llewellyn et al simply do, 'sat on his hands' when ever clear breaches of Article 6 by an authority were dared to be raised by their victim in any of their so called courts of record.
The content of this next document was the reason behind the machine g-gun and Dr Tegwyn Williams blackmail to have me unlawfully sectioned under the Mental Health Act
Causing this interesting HHJ Seys Llewellyn QC Oct 2015 Judgement
1510 26 Approved SWP Judgment KIRK v SWP
Judge Nicholas Cooke QC  also refused to examine either the  facts or  fabricated medical evidence in order to also refuse me disclosure or bail
Police Solicitor who laid complaint for 22nd June 2009 arrest simply to further delay the lucrative civil damages claims
The 2000 miles to fudge the issue of a decommissioned  machine gun
Police travelled almost 2000 miles, often alone, carrying a believed to be 'prohibitive weapon' contrary to law, desperate to concoct a case that was clearly flawed from the start.
Machine gun before painted to fool the jury
https://www.facebook.com/maurice.kirk.92
Maurice has set out, below, details of today's filing of part of his two million pound damages claim as a stark warning that one of you, out there, may be next if you also get too close to exposing our UK's lucrative HM Partnership 'gravy train' financed by YOU!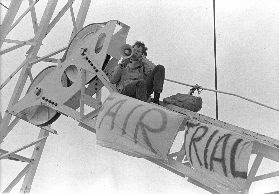 The MAPPA prepared South Wales Police fairy tale, given to Maurice's 25th January 2010 convened Cardiff Crown Court jury, included a need for a police informant to be sitting amongst them in order to feed back information discussed so the then HM prosecutor, now Judge Richard Thomlow, could further disrupt Maurice's long running damages claims by achieving the mandatory 15 year prison term these indictments carried.
Despite now proven as a tissue of lies the Welsh authorities continue to circulate this next document, even to foreign police forces, out of spite and to delay any redress available.
The following account of the circumstances, requiring their victim's arrest, was read out to the jury before playing to them the video (see face book) of their victim with the Lewis machine gun, Exhibit One, before police had her painted a different colour in the fanciful hope it would fool a majority jury.
Crown Prosecutor's Police Brief ACCEPTED by  His Honour Judge Paul Thomas QC
Prosecution Exhibit 1 was a Battle of The Somme Lewis Machine Gun
(Partly painted a different colour in order to try and fool the jury)
Prosecution Exhibit 2 was a WW2 Browning 30mm Machine Gun
Prosecution Exhibit 3 was a deliberately corrupted police tape recording of police 'under cover' agent, code named 'Foxy', captured when telephoning first his wife and then Maurice on the pretext of buying both these purported lethal weapons.
(Corrupted to disguise the sex of the police officer giving evidence from behind a screen)
On the eve of the 100 year centenary of that terrible tragedy Maurice chose to have filed, at Cardiff County Court, a succinct account of this, one of many, multi agency conspiracies.
SEE ALSO THE VIDEOS on face book
https://www.facebook.com/maurice.kirk.92
JURY TRIAL VERDICT after the first day's evidence by eleven of the twelve jury members verses Police's subsequent so called post trial investigation by IPCC
12 06 01 SWP MG IPCC Conclusion
The Machine Gun Damages Claim and Maurice's 1st Witness Statement
The 2000 Farnborough Air Show
Oh Dad, I will never, never, forget Mum's tears from the terrible shock upon being told her  wayward son had only just escaped the judiciary of Guernsey to have decided to buy a veterinary practice within South Wales, of all places!
Mum, not all bad news
EMAIL
23rd May 2016
Please find encl N244 application and this supporting witness statement of truth:
Extension to the 21 days to appeal to the Court of Appeal, should be extended, it is humbly submitted, for reasons including:
FAILED DISCLOSURE
Late Defendant disclosure of Claimant's 20th May 1993 custody interview tape
Royal Courts of Justice 8th Feb 2016 judgment re Cardiff courts refusal to allow note-taking [Case No: CO/4249/2G14]
Today's indication from a Cardiff barrister's letter for some relevant legal representation (enclosed).
Cardiff County Court's continuing refusal to disclose court log & court files [BS614159 plus 8 others].
Cardiff Magistrates' continuing refusal to disclose court log and clerk of the court records [case no 621100548564] and many others
Pending Judicial Review Application, re 1st Dec 2011 Cardiff Magistrates & Crown Court records/exhibits having been confiscated by the Defendant, the South Wales Police, deliberate to cause Claimant's 3 years imprisonment to further affect the preparation for these civil proceedings.
His Honour Judge Seys Llewellyn QC's 6 years stay on the Claimant to sue the Defendant (1CF03361) for being the primary party for the Claimant's incarceration, re fabricated Dr Tegwyn Mel Williams, now sacked Wales' chief forensic psychiatrist, Claimant medical records and for painting the Claimant's Lewis machine- gun, a different colour,in order to try and fool the 2010 Cardiff Crown Court jury to maintain him as a MAPPA 3/3 victim
His Honour Judge Rowlands QC's april 2014 quashed1st Dec 2011 Claimant's Restraining Order, never served on him in the first place,  as meaningless.
The continuing Defendant failure to disclose, throughout 23 years of both criminal and civil cases with centrally important documents and exhibits in all current claims, relating to this case, having fatally prejudiced the Claimant's ability in preparing case for trial and as illustrated in point one, above, re regarding 1st Action 8.6
This is my statement of truth,
encl: a) extract of 1996 Home Office report on police making their own transcripts
b) 23rd May 2016 lawyer letter
c)  N244 Appl form
Maurice J Kirk BVSc.
A 'Cut and paste' to one of my email replies today
WHY, you ask, have the police not instigated their 4th alleged 'Breach of a Restraining Order' arrest following their first 'cooked' one, by withholding the jury-note from both Lord Leveson et al and me, the collapsed 2nd 'breach' jury trial, also full of spurious evidence, before this 3rd rigged 2014 'breach of a restraining order' trial to try and lock me away for good.
Arthur, do you not remember how Jeff Matthews very bravely, of his own volition, crept into the back of some stinking Cardiff Crown Court only to hear it admitted,  until he was unfortunately recognised by both CPS prosecutor Thelwell or Thelfall and  some judge or other caught secretly discussing my fate in my absence. openly admitting their 4th jury trial planned has now nbg following Dr Williams' London lawyer laying down the facts, in no uncertain terms, that the blackmailing of his client just had to stop.
Remember, the prisons had been told not to 'produce' me to any court hearings that were too sensitive, this being one of seven occasions, I was refused my right to leave my prison cell to attend either my own civil or criminal court hearings as a litigant in person.
That particular Judge stated that future Dr Tegwyn Williams' 'breach of restraining order' allegations, brought by the South Wales Police were to be entertained (as sectioning Kirk had been unlawful from its inception.
No one was to tell me, of course, like with my 'suspected brain tumour' causing 'irreversible brain damage' told to another Cardiff judge, on 2nd December 2009 @ 11.39 to ensure my incarceration inside Ashworth High Security psychiatric hospital, indefinitely.
The Cardiff judge, in question, was………censored…………………, first a couple of judges called 'Hughes', 'Rowland' or 'Rowlands', 'Paul Thomas', 'Crowther' or 'Curran' was it who had all, in turn, allowed the police to get away with having confiscated those critical original 1st Dec 11 magistrates and 1st March 2012 Crown Court exhibits (essential for harassment conviction of blackmailed police doctor), now proven as redacted in yet another botched cover-up, by turning a Nelson 'blind eye' to both Cardiff magistrates and would you believe, now the CCRC also failing to disclose those public records despite agreeing to but only by lawyer application!
Does it stink, Celia or does it stink, Caspar? (answer, please, enclosing a stamped addressed envelope).  Why, Arthur, because these public court records are currently needed by His Honour Judge Seys Llewellyn QC in the civil damages chaos, over the now 20 year late released but doctored Maurice 'interview' tape over 'stealing his own BMW motor bike and having a 'garrotte ' type instrument on HRH Prince Charles' farm.
Sabine, could Enid Blyton have written better?  Why, Arthur?  For me to have over turned my three years of imprisonment in order to be restored to the veterinary register before flying to South Africa..
Dr Tegywn Williams has had no or little say in these matters from June 2011 onward, the police continue to withhold, after the current Chief Constable, Vaughn, first gave the 'go ahead' to have me prosecuted contrary to the defence section in the 1997 Harassment Act.
Vaughn was so committed purely to have me re registered as a MAPPA 3/3 victim again for the South Wales Police to lock their civil court adversary away, this time indefinitely.
That is why HM Justice Ministry's parole board repeatedly were told; from 2013 to my respective prisons, not to convene any hearing for fear they would have to have released me immediately.That is why I was denied certain visitors or access to them even on the telephone.
They also dropped the well paid police informer Mark Davenport/assault/intimidation of witnesses concocted jury trial, in 2014, just to delay and so prevent the above information from being gathered in time before this Rowland shambles of a 3rd 'breach' jury trial.
As I often say, Arthur, when the conduct of the welsh judiciary is concerned, seeking autonomy, 'there is nothing new under the sun'.
STOP PRESS  Sunday 3rd July 2016
I have at last found a copy I acquired from  a very pleasant but poorly briefed police officer who stupidly gave me copy of my own machine gun statement of complaint, re Chief Constable conspiracy, a rare event in these passing 20 odd years to get such disclosure.
 My statement is compatible, in content, with the bullet points in my court submissions to his Honour Judge Seys Llewellyn QC.
I cannot find the mountain of IPCC (Wales) apparent gibberish that then followed, after my complaints and visits to them  but it was the usual Cardiff 'treacle treatment' clearly designed to prevent my MG complaint or any of my others, leaving the Cardiff 30 mile limit yet alone Wales or, perish the thought,  IPCC HQ in England.
Criminal Cases Review Commission's conduct also appears to have a touch of 'deja vu'?
 My web site published Police Professional Standards conclusion, written in South Wales Police HQ, basically also telling me to go to hell must be sharing the same typist as CCRC, IPPC and respective law courts.
Both my six page statement and Professional Standards document both carry the signatures of HOLDER.
I wonder if it was the same police officer, called Holder, in Cardiff Crown Court machine gun trial , hidden behind the screen calling himself imitating a female'Foxy'?
I wonder if the police officer who found my 'non cautioned interview tape' of 20 years ago when I was sent to prison , as unidentifiable and for having a 'garrotte type' instrument?
I wonder if the police who surrounded our home with automatic weapons and helicopter was a a family of Holders?
4th July 2016 Update on one or two other Deliberate delayed Police Claims
EMAIL extract
Dear Sir,
Further to last week's discussion please confirm:
You are acting in this matter, 7CF07345, until a solicitor well out of South Wales can be found meaning a short adjournment is sought.
You are acting in my failure to obtain even sight of court lodged claimant exhibits, in all extant civil actions against the South Wales Police and that it will be appealed against the court's refusal, in the high court, by a similar 'out of the area' solicitor.
 You are acting in the matter of the Cardiff County Court refusing to disclose the audit trail of court appearance dates in my first four of some ten or so damages South Wales Police claims, BS614159 etc, originating from Bristol County Court before they were so cruelly transferred to the unique judiciary of Wales now seeking autonomy if only to avoid outside influence on how their 'rule of law' is used.
You are acting to acquire my copy 20th May 1993 police interview tape, from the County Court, for a high court appeal, as this is a criminal matter and contains of yet still more evidence of malfeasance which resulted in my having been charged with an indictable offence with no prior caution and further held in custody, under false pretences as unidentifiable while trying to have me extradited to HM Partnership Guernsey on some tax haven spurious nonsense of unpaid parking fine or other.
You are acting to pursue the failure by the CCRC, ALL Cardiff courts and Geoamey Custodial Services, over many years, by their refusing to disclose records contrary to respective CPR rules as all parties ignoring your written applications when well aware of the corruption in Cardiff judicial institutions  acting as a law unto its own.
You are so acting to assist in my application to the Royal College of Veterinary Surgeons, to be restored to the veterinary register, now that the 2002 South Wales Police evidence, before it, has been proven as false.
Thankyou
Maurice J Kirk BVSc
4th July 2016
MAURICE KIRK: POSITION STATEMENT [stayed 4th action: machine gun] 27 JUNE 16 + JUDICIAL IRREGULARITIES, DISCLOSURE REFUSED 25 JUNE

 
Stayed 4th Action 7CF07345/1CF03361 machine gun Position Statement – 27 June 16

25 June 2016: Claimant Position

Statement

:
"FAO Clerk of the County Court BS614159 etc & 4th Action 7CF07345
Please find enclosed Claimant Position Statement who is trying to instruct councel but without police disclosure over 23 years he will remain in some difficulties
Also enclosed erroneous CPS 25th Nov 2014 letter and claimant's 22nd Oct 2013 position statement also indicating the South Wales Police/courts/Geoamey custodial Services/NHS (Wales) and prisons withholding the usual data for all civil and criminal actions since 2009 currently with Cardiff courts
Also enclosed another manoeuvre, now no reform is destined for UK courts, by Mr Justice higginbottom again, as he did with his side ways deal with RCVS solicitors to prevent my name being restored to the veterinary register by blocking my relevant witness summonses from being served , without me knowing until court hearing had finished.
Enclosed copy of CPS /police refusing to answer one of 36 applications contained in 22nd Oct 2013
Enclosed 18th Nov 2008 claimant position statement indicating again, causing the the hatching of of the machine gun/ MAPPA conspiracy, his inability to complete 4th Action particulars of claim/machine gun 1CF03361 claim or 40 others without first getting proper disclosure from South Wales Police/Cardiff law courts/CPS and prisons those documents to which he is entitled under UK law, whether north of the border or not.
Attatchments:
F.O.I. request re: costs relating to a variety of cases, inc. Rolf Harris, William Roache,  Stuart Hall, Michael Doherty, and MAURICE KIRK [the latter 2 subject's costs being an outrage and a public scandal due to the counterfeit charges brought with the relating costs] A 14 11 25 CPS FOI054
Application to set aside refusal to appeal against MK's alleged [and bogus] assault upon a prison warder:   B 16 06 14 jdgmnt CO047372014 Gilbart Blake Higginbottom PDF
Position Statement re: failed disclosure of important docs. to MK 22 Oct. 2013   C 13 10 22 BS614159 clps051
Claimant's Response to Defendant's Position Statement 17 Nov. 2008  D 08 11 18 BS clps052
……………………………………………………
above: Maurice Kirk 41 days after being released from a completely unjust and illegal near 18 month imprisonment, chez moi. MK has been imprisoned unjustly and illegally for the best part of a total of over 5 years since 2009, part of his 23+ years battle for justice against the S. Wales police and connected, during which he had his licence to practice as a vetinerary surgeon revoked, [the only ones losing out there being sick or injured animals], his pilot's licence was withdrawn for years until being reinstated recently, and the escape regarding permanent incarceration in Ashworth criminal mental hospital, after bogus reports were manufactured to attempt such [8 months were spent on remand relating to the charges, before being acquitted and release, with no compensation given for the wasted time etc, as is the norm throughout] – just 3 completely outrageous examples of the typical targeting experienced.
Police Interview 14 October 2013
This video was made on the very first day of MK's last approx. 18 month incarceration, which lasted from the night this video was made on 14 Oct. 2014 until March 27 2015 – he wasn't to leave the police station after this interview. The "doctor" mentioned at the beginning was the very same who "resigned" from the NHS – "Dr. Tegwyn Williams"- who, subsequently, was banned from working in the UK after his actions came to light, after manufacturing a false medical report on MK stating he had a "brain tumour", and was therefore, as a result, in all probability a menace to himself and society, and as such needed removing from society forever and be put in a criminal mental hospital for the "safety of all". This permanent incarceration in Ashworth asylum was indeed attempted, with MK having to do 8 months locked up on remand before the actual hearing took place which attempted the permanent locking away – a hearing which saw him acquitted of all charges and released! MK had no "brain tumour" and later, 5 months into his 2013 incarceration, went on hunger strike for 33 days beginning in Febuary 2014, whilst in HMP Cardiff, until the prison health department relented and gave him the official and recent "brain scan" result document asked for for so long by him, the document stating MK officially had no "brain tumour", proving William's report a pack of lies – bizarrely a diagnosis made without any exploratory medical tests whatsoever made by Williams – and also a report this private clinic owner [funded by the taxpayer] wasn't  even qualified to make – the dr. not having the medical qualifications in the first place to make such a diagnosis, or report. There is, of course, much more to this story, much of which is still relavent to this very day, especially as MK has served over 5 years since 2009 locked away for no good reason since  2009, and there are many legal actions by MK ongoing also pertaining to the 23+ years of harassment etc. by S Wales police and connected.
see more: Video: Rough Justice: South Wales Police persecute former vet & pilot Maurice Kirk who's suing them Published on 23 Sep 2014
Plaintiff Maurice Kirk suing South Wales Police for persecution arrested on trumped up charges just before final submissions in his case and jailed for 18 months https://youtu.be/7c3tg6pDdR8
MAURICE KIRK: SOUTH WALES POLICE DELIBERATELY DESTROY VITAL INTERVIEW TAPES"

16 JUNE 16 + more
16 June 2016: Police Deliberately Destroy Vital Interview Tapes
by mauricekirky
Independent Police Complaints Commission (tel 02920 245400)
Cardiff,
Wales CF3 5EA 15th June 2016
Dear Mr McCoy,
COMPLAINT AGAINST THE SOUTH WALES POLICE
1. Thankyou for seeing me so quickly without an appointment concerning my 23 years of continuous complaint against the South Wales Police force, so far ignored.
2. The current Chief Constable has caused the sudden release of a purported true copy of my 20th May 1993 'interview tape' taken while I was in custody in Fairwater police station, Cardiff, with neither caution nor evidence of purported indictable offences.
3. I was arrested under PACE 25 and yet charged for being in possession of a 'garrotte type instrument' just used on The Prince of Wales' farm in the Vale of Glamorgan. Arrested within minutes of my complaining to Inspector Trigg of police harassment.
4. In court, next day, I was sent to prison as 'unidentified' with the court records now suitably redacted or re written in order to cover up the fact that that the clerk of the court knew that the Guernsey police had been asked by the then Chief Constable, Mr Hugh Burdon, to have me extradited for some outstanding trivial arrest warrant.
5. Avon and Somerset police has an erroneous 193-page affidavit by the current head of legal services, Mr Leighton-Hill under, as you confirmed, directly controlled by the current Chief Constable, Mr David Vaughan, containing a 10th March 1997 letter to him (p142) from the arresting officer, now Sergeant Phillip Thomas, confirming the truth contrary to what has been said, ever since, by police officers and its Crown Prosecution Service.
6. The Criminal Cases Review Commission has kindly offered to investigate an almost identical incident of both court and police deliberately destroying public records, when their pensions are in jeopardy, on 1st December 2011 when police arrested me in Cardiff magistrates to pervert proceedings in the contentious MUSA children case.
7. Not just court records were altered since I started legal proceedings against them, over 20 years ago, but so have police records as found in the current County Court papers served on His Honour Judge Seys Llewellyn QC by police private lawyers, Dolmans, also happily hitched on to the public funded 'gravy train'.
8. I have over 200 arch lever files of proof for their 25th January 2010 machine-gun trial.
Yours sincerely,
Maurice J Kirk BVSc Copy to Secretary of State for Wales, Mr Alun Cairns MP.
MAURICE KIRK: "D-DAY FOR WALES' DREAM FOR JUDICIAL AUTOMONY?" 7 June 16 +

LETTER TO A. CAIRNS MP + TIMELINE OF EVENTS + more
On Jun 7, 2016 9:15 AM, "Maurice Kirk"  wrote:
"John,  In the light of South Wales's track record I would be grateful for this blog to be circulated. 

Gentlemen, such a Patrick Cullinane Esq. and numerous others who have fallen fowl of the welsh authorities, appear to be also singing from the same hymn sheet

.
Following the Avon and Somerset Constabulary having received a detailed complaint on how the Chief Constable of South Wales Constabulary launched her police helicopter, stuffed with her police officers and armed with a camera, just to chase my cub within 50 ft of her tail feathers, now the Criminal Cases Review Commission is to investigate the whole of Cardiff's judicial set-up when appearing to be so riddled with corruption.
16 06 06 Trinity Mags Disclosure
Cardiff Air Traffic's Johnathan Clayton is currently protected by armed Cardiff airport police to try and  prevent me, again, from serving a witness summons on him.
Mr Clayton will testify the police video was taken so close to my cub that all can read 'I'd rather be flying G-KIRK' printed on my T-Shirt!
The beaches of  Arr0manches appear to being invaded once more, some seventy one years on,with my D-Day cub, again, buzzing along behind!
Route of the low level 'hairy' low level chase, an act highly appropriate for several indictable offences.
99 07 04 Helicopter chase COMPLAINT
16 06 06 brief for Welsh Minister
My MP's initial response:
Delivery to the following recipient failed permanently:
alun.cairns.mp@parliament.uk
Technical details of permanent failure:
553-Sorry, your email address maurice@kirkflyingvet.com has
553-been blacklisted. Refer to the Troubleshooting page at
553-http://www.symanteccloud.com/troubleshooting for more

The police helicopter, incidentally, later crashed owing to too poor maintainence from to many unnecessary flights such as chasing kites over 5 Mile lane, Barry and bullying Maurice Kirk just to film him when, apparently, flying without a pilot's licence!
http://kirkflyingvet.com/photos/maurices_picks/CAA-Apeal-Taunton.aspx
Secretary of State for Wales
The Welsh Government
Cathays Park
Cardiff
CF10 3NQ
30th May 2016
Dear Mr Cairns,
South Wales Police Admit Negligence
'What really goes on in our Law Courts'
'Only last week, Lord Thomas of Cwmgiedd, Lord Chief Justice of England and Wales, recalled that "the principle of open justice is fundamental to the rule of law and to democratic accountability". (BBC)
16 02 04 RCJ note take Judgment
This was stated following the findings of Burnett LJ and Mr Justice Sweeney in my favour regarding my ex-wife, Janet, on the first occasion and then again by a concerned McKenzie Friend also being prevented from taking notes by yet another Cardiff judge denying me both the right to have my reading glasses or legal papers in court as a Litigant in Person (LiP).
'What really goes on in our Prisons?'
ClaimFormPt7CountyCt Min Justic
HMP Swansea then prevented my attending the follow-up hearing, to quash the original conviction following the arrest of a prison officer, for withholding my passport for the police, by stating on the telephone I had 'refused to get on the prison van'. I have also been stopped five times, from attending, from HMP Cardiff and more than once from HMP Bristol.
Visiting Mr Justice Gilbart accepted their fairy tale despite my sister informing the court that the prison staff had already been caught on CCTV wheeling me off the van, in my wheel chair, after receiving radioed instructions that I also clearly heard despite my ailments.
'What really goes on in our Cardiff Police Stations?'
(16 05 23 Cairns MP letter PACE breaches)
Your Cardiff County Court has accepted police documentation that originally went before Magistrates courts stating I could not be 'identified' despite a warrant for my arrest being in their possession from another force and my frustrated veterinary clients uttering the obvious.
I was held in Cardiff prison for three more days until being 'identified' by the Royal College of Veterinary College despite still being remanded there by your law court as 'unidentified'.
A succession of police maintain I had 'no address' upon which to serve a motoring summons by successfully failing to disclose what the purported summons might have been for!
No consideration of evidence but IRIS records is needed for someone ultimately responsible, such as yourself, despite two deliberate omissions from the Human Rights Act 1998.
Your police have finally disclosed, after 23 years, my ordered tape copy of my interview taken under both incomplete & defective caution, only for your court to, again, confiscate it.
Machine-Gun/FTAC/MAPPA 3/3 NHS(Wales) Conspiracy
Delay has been by a decommissioned 'machine -gun' having been painted a different colour by your police in an attempt to fool a jury only then needing to have it painted back to the air museum's original colour upon my inevitable acquittal when facing 15 year's incarceration.
This judge appears to have blocked this claim for 6 years, to prevent 'consolidation', despite my again seeking remedy for yet another malicious prosecution when all is needed is IRIS disclosure to inform other courts, well outside Wales, of this such apparent inherent deceit.
On your police statements alone, time and again, senior officers of the South Wales Police deny court cases even occurred despite this judge having been served authentic Barry Magistrates Court records from the heart of my veterinary practice and your constituency.
Dangerous Police Helicopter Chase 
The police helicopter finally crashed (see photos) due to fraudulent maintenance, again, under the control of Barbara Wilding, the then Chief Constable
16 05 31 Claimants ps BS 614159
FALSIFIED POLICE EVIDENCE-CONCEALING THE COMMISSION OF NUMEROUS INDICTABLE OFFENCES–to be published before 8th June Cardiff County Court hearing
[DETAILED ANALYSIS OF POLICE COVER-UP OF ITS OWN PACE & AIR NAVIGATION ORDER CAP 612 (Rules of Interception)].
An informed private pilot has just analysed the police witness statements that were before the judge written by numerous of your police officers operating the area police helicopter.
It is clear in his analysis (enclosed) the Cardiff court accepted multiple but falsified police written evidence yet clearly drafted by a 'common author', thus being prima facie evidence of dishonesty. Chief Constable Barbara Wilding and others swore on oath their statements were true and then promptly retired on full benefits.
The judge has dismissed all 33 of my near 100 police incidents, waiting, as 'without merit' and refused me even application to appeal to any higher UK court on my argument of an 'overarching vendetta' due to just so many 'wins' even in the Welsh courts.
South Wales Police Confess to Negligence
As you are also my Member of Parliament and therefore have already received much detail of this complaint is it not time to reinstate Articles 1 and 13 within our own set of rules, for
the man on the street to understand or are we doomed for the alternative, judicial autonomy and Wales with its very own independent police force?
Yours sincerely,
Maurice J Kirk BVSc
1 June 16:

POLICE ADMIT NEGLIGENCE IN HELICOPTOR CHASE

:
1 JUNE POLICE ADMIT NEGLIGENCE IN HELICOPTOR CHASE Helicopter chase COMPLAINT
——————————————————————————
Let us not forget this phone call from MK where we are told of another letter to A Cairns, MP – from January 2014 whilst MK was incarcerated in HMP Cardiff 3 months into his remand there – he had 15 more months to go there after that day he called before he was to be released – with extra time added on for losing an appeal, made whilst he was in HMP Cardiff,' He was to leave that den in iniquity a wheelchair [see  https://butlincat.wordpress.com/2015/04/16/maurice-kirk-update-criminal-cases-review-commission-ccrc-prison-release/] as 15 months of urgent medical treatments, including major medical operations, were denied him throughout his stay in HMP, despite a constant stream of complaint letters to the Ministry of Justice, the Prime Minster and numerous other high-flying but contemptible government characters – all in the pay of the tax-paying British public but doing less than nothing to justify their existence] = "Recorded phone calls from Maurice Kirk January 2014, + 1 March '14 whilst in HMP Cardiff telling of infinite irregularities and miscarriages and perversions of justice:video [28mins.]":    https://vid.me/e/q8R9
—————————————————————————- 
Arrested for four days in Cardiff Prison, as unidentifiable, whilst South Wales Police lean on guernsey police to have me extradited for failing to pay a parking fine or something similar…..
So, why did the police chose to release this one and not the other 20 odd?
Now  Cardiff civil judge hands down an unusual May 2016 order or is it that unusual, these days, with a London Mayor's shiria law just around the corner to take its place?
16 05 10 Appeal order in terms
So Maurice seeks help from any lawyer in the UK:
On 16th of May 2016 Help4LiPs will be taking part in the London Legal Walk for the 4th year running with its co-founder, volunteers, and Ann John OBE, who has accepted the position of H4L spokesperson. As Lord Neuberger puts it, it is important for us to do the walk, but probably more important to raise money for the legal charities. Help4LiPs continues to build bridges and needs your help to raise funding.
H4L builds bridges between:
those that know the Law and those that need to know the Law;
"legalese" and everyday language;
the legal establishment and litigants in person;
Process and Justice.
Please click on the picture below to read more and help us help others who are forced to go to Law by clicking the donation below.
Maurice's initial brief for help:
2nd brief
His Honour Judge Seys Llewellyn QC's 6th May 2016 Judgment
Priority need for legal representation as it is clearly a politically designed 'hatchet job' to cover up the current track record of both Welsh police and parts of its incestuous judiciary when both seeking autonomy at the expense of both their unsuspecting indigenous population and bemused English tax payer?
The facts do not remotely relate to the evidence that was allowed in court.
The law abuse by police, re failed disclosure, ridicules the 'rule of law' and a clear cover-up to protect those privileged in this parocial welsh judicial system.
Who, then, has read my incessant police harassment history and not said is obvious there is still a campaign to 'snuff me out' from well over 20 years ago?
Still no 'machine-gun' retribution allowed in the civil courts even after 6 years!!!
Still no medical record correction despite yet another week- end, not in London, France or Texas, this time but in Ireland of more detention, havoc and misery as if I am a 'mad man on the loose'. All, again, dependent upon fabricated South Wales Police MAPPA level 3 category 3 records (see websites).
Still blocked in getting to court against the Criminal Cases Review Commission (CCRC) due to an apparent cover-up over the proven Welsh Authority's fairy tale 'Restraining Order' breaches conspiracy, to delay this 23 year running civil claim, by my further incarceration in a prison to assist the Chief Constable.
And yet Dr Tegwyn Williams /Professor Wood's unqualified medical reports were laughed out of court by His Honour Judge Bidder QC, in Dec 09, when he ordered I stand trial, as a litigant in person, to face the mandatory 15year prison sentence, intended, despite being told, by CPS, of my having a brain tumour!
Does this really not require a JR before Court of Appeal, ECHR and public debate?
Maurice J Kirk BVSc
Tel 07708586202
www.kirkflyingvet.com mauricejohnkirk.wordpress.com maurice@kirkflyingvet.com
Extract of just what the the Welsh Assembly, seeking judicial autonomy, regularly  condone from their police force and you might be next when they want to lock you away, indefinitely, without the need for a futile trial
Need pilots for Cape Town and helpers to have 2nd (3rd or 4th cub finished in time)
Scroll down for archive of Maurice Kirk posts, or go here:
https://butlincat.wordpress.com/2016/06/01/maurice-kirk-updates-31-may-2016-position-statements-etc-archive/
From the archive

– a radio interview with MK's sister Celia, a former magistrate, and, following that, a timeline of events pertaining to Maurice Kirk:
    video: "Rough Justice: South Wales Police persecute former vet & pilot Maurice Kirk who's suing them"
http://www.youtube.com/watch?v=7c3tg6pDdR8&feature=youtu.be
A Timeline from January 2009 until Novermber 2014:
https://butlincat.wordpress.com/2016/06/01/maurice-kirk-updates-31-may-2016-position-statements-etc-archive/
N.B. Everything in all posts on this site conform to the meaning of the word "alleged" as defined under UK and US Laws and Statutes.
FAIR USE NOTICE: This item may contain copyrighted (© ) material. Such material is made available to advance understanding of ecological, political, human rights, economic, democracy, scientific, moral, ethical, and social justice issues. This constitutes a 'fair use' of any such copyrighted material as provided for in section 107 of the US Copyright Law. In accordance with Title 17 U.S.C. Section 107, this material is distributed for analysis, commentary, educational and intellectual purposes. In some cases comedy and parody have been recognized as fair use.
 Creative Commons Attribution-NonCommercial-ShareAlike 3.0 Unported License. For more information please visit:
http://www.law.cornell.edu/uscode/text/17/107
Maurice Kirk's sites are:
www.mauricejohnkirk.wordpress.com