by mauricekirky 22 July 16
The US President will still not let me in the country, to visit Oshkosh Air Show to give one of my talks, as South Wales Police have registered me MAPPA 3/3 as one of the top 5% most dangerous in the UK. The FAA have confirmed I did nothing wrong in attempting to visit President Bush by cub.
Currently in Cardiff County Court, for 8th August hearing, much scheming will be witnessed by those who have accurately followed my track record where nefarious plots of the South Wales Police are concerned.
I have been persuaded, this time, to re draft my 6th Action, the 'machine-gun/NHS (Wales)/Dr Tegwyn Williams damages claim against the local police and have it all consolidated with a much shortened 4th Action originally containing over 40 odd further examples of police bullying.
Attention span problems seem to be within all parties, now, after 23 years of this scandalous perverse litigation while Dolmans are promised their millions, in any event, which is why these similar shysters will never negotiate as my original 1994 Bristol solicitors said they must do.
Bobbetts Mackan, of Berkely Square, also took many a few thousand pounds off me when always promising me, as did His Honour Judge Nicholas Chambers QC, a jury for without the inherent deceit around may dominate.
The jury decision would settle the 4th Action and no doubt, the next six Actions now awaiting consolidation in the High Court.
In the High Court, of course, iswhere it should all of bloody well gone to in the first place but the royal courts of Justice refuse owing to my previous 60 odd Judicial Review Applications there.
Ah, Ah, but no that cannot happen, the lawyers say or none of our fellow scavengers, clinging to our quite out-dated UK judicial system, their 'gravy train', cannot make any quick dishonest money out of the chance.
With Brexit looming then things in the judiciary here will only get worse as lawyers and court officials , here in the UK, no longer have effective disciplinary systems to bring them to account.
Come along on the 8th August, with your ice-lolly and pop-corn, and see the deals that have been done, behind closed doors, to have my actions 'struck out' on the usual spurious reasons and listen to how the Cardiff police oh, so mysteriously, have just found my 1993 custody interview tape.
It contains the fact I was not even cautioned for 'being in possession of an offensive weapon' on HRH The Prince of Wales' farm in the Vale of Glamorgan found armed with a 'garrotte like instrument' meant I was for immediate custody back to Guernsey to face an overdue parking fine or was it another prosecution for daring to house an Englishman in my home.
(that first case soon got knocked on the head by attending appropriately addressed)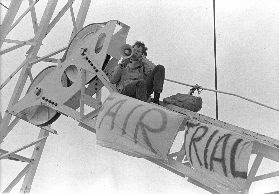 The Welsh Restraining Order Myth
Back in 2000 I wished to find a way in enlightening so many of my client's following my horror to what I had to listen to, so often, whilst consulting in my Barry Veterinary Hospital and Cardiff surgeries. It became abundantly clear that the vast majority of the general public, at least here in South Wales, had little clue as to 'what really goes on in our law courts'. It's NOT just in Wales but also right across England.
My researches that followed my being forced to attend numerous police cells and local law courts, around Cardiff, that matters of public importance, the very reason for statute law, was rarely being reported properly, if at all, in the local media. I thought I was right back working in a tax haven, like Guernsey of all places or some equally barbaric state practising Sharia law!
I have now spent nearly three years of my life in the Welsh prisons following the fabricated construction of a 'restraining order' that never served on me or known to me in the first place.
This was deliberate in order to guarantee the restraining order would be broken. Once I found out about it in Cardiff prison too late, of course, I was repeatedly refused a hearing to have the ridiculous terms within it 'varied' as was my right in law.
By shear chance, in 2014, a then 'Mackenzie Friend' passing by, over heard the previous trial judge, who had just gaoled me for 16 months, quash the restraining order giving no reason having only then becoming aware there was a member of public in their midst. Judge Rowland and ten previous judges damned well knew the reason but no one will tell me about it having anticipated the repercussions.
Also the prison was never told, of course, to immediately release me, on the contrary, the prison governor was ordered by the court to double my sentence without even my right of public adjudication. The prison was never told, of course, because a chance accident in the A Wing shower block, caused a brain scan needing to be carried out that could not be air-brushed out of the records as before.
The prosecuting barrister's complaint was that I continue publishing the evidence [see WANTED poster attached], namely the truth behind the Machine-gun/MAPPA/Dr Tegwyn Williams/South Wales Police conspiracy to pervert the course of justice.
Incidentally, whilst in Cardiff prison I was never told, either, I was registered amongst the top 5% most dangerous in our UK community, I had a suspected brain tumour and 'significant brain damage'. Upon release no Welsh GP would support my having a follow-up brain scan, once I found as, no doubt, they all knew it had all been a police hoax in the first place against an Englishman publishing the obvious.
BUT when it came to my urgently needing a hip replacement I could find an NHS (Wales) anaesthetist prepared to assist in the operation leading to my being banned from numerous medical practices when I pursued the possible alternatives. Nine months later I had to eventually, whilst on crutches and morphine sulphate, travel to France to have the operation quickly done at my own expense.
Since the South Wales Police conspiracy, to issue my restraining order, was first concocted by Barbara Wilding, as Chief Constable in 2008, the Welsh authorities have repeatedly had me detained under the 1983 Mental Health Act only then fail following independent second opinions including that from two Civil Aviation psychiatrists. I was once even detained in France, using these fabricated Welsh medical records, with the hope it would stop, once and for all, my ongoing civil damages claim against the current Chief Constable, Mr Vaughan.
Over twenty psychiatrists, so far, have contradicted the medical reports by both Professor Rodger Wood, of Swansea University and Wales' chief forensic psychiatrist, Dr Tegwyn Mel Williams fabricated for that 2009 Cardiff Crown Court application, in my absence, that I be incarcerated in Ashworth high security psychiatric hospital indefinitely.
The Welsh authorities are determined not to allow the general public becoming aware of the scale of corruption within their judiciary and power of their misused restraining orders.  Their use of the 'Gulag card', on their victim, is only the next card played after a victim's 'restraining order' should it fail in shutting him or her up from exposing the truth. Is it the same in England I often wonder?
Anyone wishing to challenge my web site data or need information on what and why restraining orders are used and abused so much, here in Wales, then please ring on 07708586202 or email me on maurice@kirkflyingvet.com
Are you starting to appreciate the lengths to which the Welsh Authorities have been prepared to go to cover-up the widespread corruption in Cardiff's courts, HMC&TS and prison to now be affecting the Criminal Cases Review Commission, Independent Police Complaints Commission, Information Commissioner  and newspapers?
All emanating from the 'shoot to kill' Barbara Wilding
Retired Chief Constable
All originating from this Wanted poster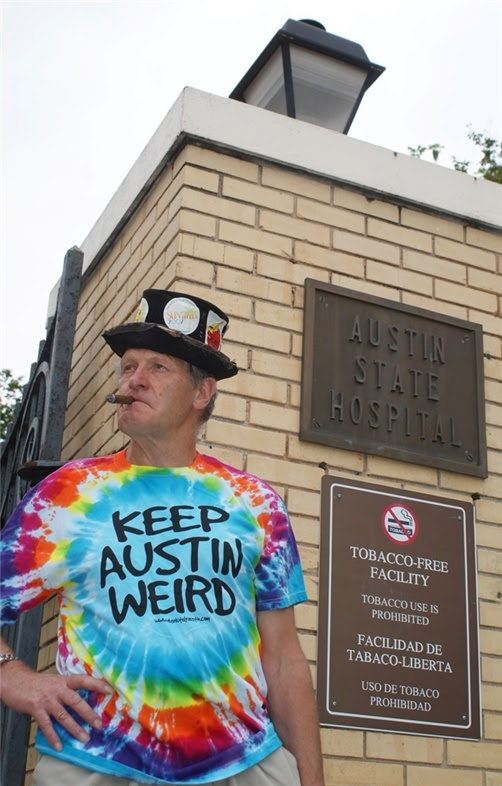 Ten Cardiff Crown Court Judges Accused  of Culpable Negligence
In order for the MAPPA conspiracy to succeed senior police officers relied on the co-operation from those that controlled the few avenues of redress available to their victims.
This meant that 'HM Partnership', consisting of many in the 'funny hand shake' brigade of devil worshippers in our courts of Wales and HM prisons, could so easily shuffle the respective court papers of their incarcerated victim whilst denying him legal representation, access to court, his legal papers or access to helpers even via telephone.
Photos, names and home addresses of culprits will be published on website  world wide.
NB: Everything posted on this site conforms to the meaning of the word "alleged" as defined under UK and US Laws and Statutes.