Applications to Quash Unlawful Six Year Stay on Machine-Gun Damages Claim and Dr Tegwyn Williams' Restraining Order
Posted on September 9, 2016 by mauricekirky
Chief Clerk,
Cardiff Magistrates Court
Wales
9th September 2016
Dear Sir/Madam,
Application to Quash 1st Dec 2011 Dr Tegwyn Williams Restraining Order
I now understand from both HM Crown Prosecution Service and Criminal Cases Review Commission, following the disclosure of new evidence, some of which was referred to by Dr Tegwyn William's solicitor to the police some time ago without my knowing about it, I have plausible argument that the purported 'restraining order', never served on me in the first place, should be quashed.
As I am also to go abroad I would be grateful for an early date in order that I may attend in person.
Yours Faithfully,
Maurice J Kirk BVSc
Tel 07708586202
enclosed:
Initial Statement by xxxxxx xxxxxxx.
Court Appointed lawyer does not have the evidence that is essential for the cross examination of Dr Tegwyn Williams.
1. Time is needed to organise evidence in support of the defendant Mr M J Kirk that is essential for court appointed lawyer to use in the cross examination of Dr Tegwyn Williams to expose Dr TW unusual dishonesty and malice.
2. On 1 May 2012, the day before trial, the Crown Court told me they had they had asked Apex Chambers to provide Counsel as the Court appointed lawyer, but no decisions had been taken on who would act. I need to provide very complex papers and there is now no time.
3. I believe to proceed without my evidence that is needed to cross examine Dr TW would bring the administration of justice into disrepute.
4. I ask that proceedings switch to focus on a re-trial of the original conviction of December 2011 & 1& 2 March 2012 because my evidence has been hidden from the Courts for their fair deliberations – despite my writing to the Crown Prosecution Service and attending both Magistrates Court and the appeal at the Crown Court. I was prevented from giving evidence on both occasions by improper 'goings on'.
5. The matter is so complex and lengthy I merely give the direction of my evidence at this time, and ask for time to submit more.
The direction of my evidence.
6. I can confirm that Mr Kirk telephoned me on his release in December 2011 and when I pointedly asked him to detail the latest bail conditions or restraining order that he was under, that he was unaware of any restraining order.
7. As in my attached letter to Mr M Curry Head of Unit at Cardiff CPS and a much fuller letter to Keith Starmer, Director of Public Prosecutions I can explain why Mr Kirks actions are reasonable and lawful and that not only should Mr Kirk not be convicted, but that Mr Kirk should not even be prosecuted.
8. I wish to explain why I believe Dr TW and parties are dishonest and malicious.
Dr TW's breach of a High Court Order restraining Dr TW from obstructing my care and harassing me – and how Dr TW misleads the Crown Court on 1 March 2012
9. Please see where in the transcript of 1 March 2012 Dr TW tries to imply he has no one else objecting to his actions, when I have had take Dr TW to the High Court over his endless dishonesty and now seemingly a breach of his undertaking to the High Court. Dr TW and parties have interfered in Cardiff NHS very much to try to stop me complaining to the General Medical Council about him.
10. I have had disclosure of Caswell Clinic papers to confirm that a multi agency committee has been meeting based around Caswell clinic to prevent anyone lawfully complaining to the General Medical Council about Dr T Williams. Before Mr Kirk's alleged harassment charges took place, the committee detail how they aim to get those who complain about Dr T Williams imprisoned for many years. My and Mr Kirk's initials are on the heading of the emails that organise the agenda of these meetings. (I have no criminal convictions/cautions by 55 years and am a well qualified professional man.)
11. The Caswell clinic multi agency committee seems to have unreasonable influence and control over the Courts, CPS and Mr Kirk's custody at Prison, to seemingly pervert justice.
12. I am presently organising the complaints to the GMC for both Mr Kirk and myself. The GMC have confirmed that the GMC legal team have approved a larger than usual investigation will occur regards my complaint. I now start to explain the GMC about what Dr T Williams does wrong regards Mr Kirk:-
a) Maliciously denying Mr Kirk access to Caswell Clinic when the staff team of the Caswell had decided in writing that they wanted to build a therapeutic relationship with Mr Kirk. Yet when Mr Kirk would approach Caswell for staff to have opportunity to draw him in, Dr T W maliciously and dishonesty called the police etc.
b) I believe that Dr T W did this because Dr T W cannot discuss the close detail of clinical reports on Mr Kirk because the reports are seemingly malicious and unusually dishonest. Dr TW calls police and falsely alleges harassment to try to cover up exceptional wrongdoing of in bad faith trying to deny Mr Kirk's liberty indefinitely.
c) That Dr T W refuses to receive questions and information to clarify or correct his reports. Dr T W refused to make a statement to explain himself in civil proceedings, to imply guilt.
Mr Justice Beatson saw an extract of what I believe Dr TW 'made up' about Mr Kirk.
13. The evidence I wish Dr T W to be cross examined on is seemingly reliable of genuine concern. When I shared what I knew with Mr Justice Beatson on 19 January 2012 sitting at Cardiff Administrative Court he said in Judgement:-
"Some of the allegations that the Claimant (myself) makes about CPS policy, if supported by evidence, would be very serious. Today he has given me a swatch of papers about Mr Maurice Kirk, a litigant who is well-known in these courts. Mr xxxxxxx relies on what he says is evidence that it was said that Mr Kirk was mentally unfit and had brain damage, which a summary of Mr Kirk's record based on a surgery home visit report shows was not true."
14. I wish explain why Mr Kirk has not yet had a fair trial to explore what Mr Justice Beatson describes as "very serious" and "a ….report shows was not true". Yet both the Crown Prosecutor and the Court appointed lawyer withheld my evidence from the appeal at Cardiff Crown Court. There are also more complex reasons why my evidence was withheld from the Court(s). I believe the Courts need to now switch to a re-trial and for the "first time" to explore how Dr T W and parties do wrong to Mr Kirk.
15. As for example is in the attached one page extract of recent papers lodged at the High Court 18 April 2012, I am asking the High Court to refer the abuse of power (such as in Mr Kirk's case) and where there is no Remedy for that abuse, to the Supreme Court.
xxxxxxx xxxxxxx 1 May 2012
Tel 
09-08-28-spect-mri-scans9-12-1-medical-kemp
12-12-30-cps-dicken-re-rcj-appeal
09-09-30-interim-psychiatric-report-oct1-2009-redacted
11-11-15-solicitor-letter-to-cardiff-magistrates-redacted
Where the 'buck' finally stops:
Just one of the many versions of redacted/re-written police and court records one tends to find in Cardiff after decades of my life wasted by trying to simply practice veterinary surgery in South Wales that has still not managed to fiddle judicial autonomy and its own police force.
Application for Access to Court Files
Ms Rebecca Pow,
MP for the Vale of Taunton, Somerset.
2th September 2016
Dear Ms Pow,
HMC&TS Malfeasance
I have recently moved back to the West Country where I was born, educated, worked and incidentally, married at your own local church in Stoke St Mary.
My purpose was, primarily, to restore my failing health due to being unable to obtain proper medical services in South Wales owing to the intransigence amongst a string of NHS (Wales) doctors. Each refused to stand-up to either Chief Forensic Psychiatrist for Wales, a Dr Tegwyn Williams, now sacked, but a Professor Rodger Wood of Swansea University due to his fabricated medical records.
They had been requested by a Barbara Wilding, the then Chief Constable of the South Wales Constabulary, following legal advice from Dolmans, solicitors, that her own fabricated soon to be heard 'machine -gun trial, carrying in itself a minimum ten prison sentence, for me, was doomed and I needed, instead, to be incarcerated, indefinitely, in a high security psychiatric hospital in order for her to avoid the ongoing civil litigation from affecting her final pension.
Cardiff Court staff first fabricated evidence, as long ago as 2002, in that I was a potential 'vexatious litigant' and therefore the needing for HM Court & Tribunal Service (Wales) to send many, if not all, of my court files to HM Solicitor-General's office in Whitehall for registration. The files primarily concerned my local civil and criminal litigation in the Welsh courts involving my suing the police for incessant bullying. This regime of theirs has led to the loss of many files being lost, some believe on purpose, in order to further frustrate and delay my right of 'remedy' through our UK courts of law.
I have also returned to Taunton to retrieve my 'general state of mind' in an environment more conducive to my up-bringing and life style and to finally get away from the twenty-four years of South Wales Police persecution following their apparent immunity to any form accountability as the result of their considerable fabricated prosecution evidence concocted over the years.
However, my need to contact my local Member of Parliament is for a more serious a reason in that I am now in possession of considerable evidence of wide spread malfeasance within the Cardiff's judiciary which has implicated both the Royal College of Veterinary Surgeons, in the past and continues to have a such serious impact on my family wherever I or they should be.
HMC&TS (Wales) have 'lost':
1. Numerous Cardiff County Court files, court exhibits and court logs or refuse to disclose
2. numerous Cardiff Crown Court files with some also confiscated by the South Wales police
3. numerous Cardiff Magistrate's court clerks' contemporaneous notes, records of evidence, court exhibits, pages from the official court logs and the documentary evidence of both Crown Prosecution Service and Geoamey Custodial Services' applications to confirm that would also confirm my never having received a 'restraining order' in the court cells of the Magistrates courts on 1st December 2011.
4. The latest, my reason for writing to you as it really is the 'last straw', is that the Cardiff County Court clerk is 'unable' to supply me with a copy of a purported October 2015 250 odd page 'handed-down' judgment, involving all the above nefarious activities and much, much more, besides, that had been, purportedly, emailed to me in order for me to immediately appeal its content.
5. As with the Magistrates public records needing to be disclosed, that will, alone, overturn well over three years of my prison sentences, likewise, the immediate disclosure of County Court logs, recovery of its exhibits and my police custody records will allow my being able to practice veterinary surgery once again as the truth will finally be revealed over ridiculous criminal convictions and fairy tale that two dogs had ever fallen over a cliff in the first place.
6. I seek an appointment, please, in order for that you may be made further aware, with Brexit now being a serious possibility and neither lawyers nor HM court staff any longer needing to be accountable for their actions.
7. This has partly come about due to politicians' lawyers' abusive 1989 Human Rights Act by someone, we know, deliberately having omitted both Articles 1 and 13 of what was original drafted to avoid 'remedy' for someone like myself.
Yours sincerely
Maurice J Kirk BVSc
Maurice@kirkflyingvet.com
Tel. 07708586202
source: https://mauricejohnkirk.wordpress.com/2016/09/06/tauntons-mp-ms-rebecca-pow-told-of-state-of-current-welsh-law-courts/
    video: "Rough Justice: South Wales Police persecute former vet & pilot Maurice Kirk who's suing them"
http://www.youtube.com/watch?v=7c3tg6pDdR8&feature=youtu.be
 from  PublicEnquiry on youtube
 MAURICE KIRK v S WALES POLICE: POSITION STATEMENT 26 AUG. 16 + APP. TO ADJOURN

– 26AUG16 
1] Claimant Position Statement – BS614159 +2 / 7CF07345 Kirk v Chief Constable of South Wales Police

– 26 Aug. 16
1. The Claimant has failed to locate any evidence of a 'sealed' judgment of 26th October2015, for the first three actions or one purported to have been sent to him on the 26th October 2015 by email as stated in conversation with court clerk.
2, Repeated requests for copy of same have not been successful as with release of purported court copy of police corrected version returned before judgment handed down
3. Two visits and the last by post to RCJ Court of Appeal office, to tender an appeal with a printed 'judgment' and fee, has been refused, each time, as not sealed.
4. The Claimant continues to be refused sight of the court log or obtain copy of it
5. The Claimant continues to have identified some of his considerable number of prosecution exhibits served on both Defendant and court.
6. 1st Action para 8.6,the Grand Avenue Ely 'garrotte' incident , in which a dozen breaches in PACE 1984 were committed, with his preliminary appeal submission focused on that incident, from thirty three similar. so far cited of incessant police bullying, there now appears irregularity jeopardising the Claimant;s right to appeal
7.1st Action para 8. Claimant's copy of his police interview without even a caution, when police switched to the indictable allegation as he was 'identifiable', has been seized by the court and refused it be investigated by an outside police force.
8. 7CF07345 2916 amended particulars of claim, served on the court by another, is being withheld from the claimant despite requests from both donor and court to release.
9. The 7CF07345 October 2007 Claimant's Particulars of Claim contained numerous police incidents that required the nefarious assistance of a few Cardiff court staff and CPS (Wales) lawyers to obtain those key criminal convictions, within the first four of some ten Actions time period, to cause the Claimant's name from being removed from the veterinary register.
10, Neither the donor nor the court will furnish the Claimant with a copy of that purported 8th august 2016 varied submission, referred to in para 4 of His Honour's August 2016 note.
11. The Claimant is therefore unable to include into the amended particulars, already with the court, those specific incidents identifying Cardiff 'court officers' repeatedly being omitted by any fellow Cardiff 'court officer' approached for the task, during this last decade, for fear of his or her job and rightly so.
12. Hence the need for more and more litigants in person, so often against their wishes, hampering the running of our completely outdated British law courts driven by avarice.
13. Therefore a further seven days is needed for this Claimant to draft the amended version so granted by the honourable court.
13. Incidents excluded by Claimant's proposed representatives include:
I) Court official, ex police officer, causing a suspect fracture of the Claimant's leg when pushed down the court steps whilst on his crutches because he was seeking public records
ii) Court official, CPS prosecutor Jackie Seal, aware but misleading the Barry lay magistrates that the three versions of Claimant's alleged 'Breach of the Peace'. incident, at the Vale of Glamorgan Show, drafted under the control of then Barry custody sergeant, Andrew Rice, while refusing the Claimant bail, then had switched the allegation to one of 'common assault.
The BOP allegation, was only dropped for fear the claimant may go to prison (see court records on Claimant's old web site) All this conduct was opposed by the CPS barrister, Ieun Rees, when made aware of the full facts but told to 'shut up'.
11)Jackie Seal, when fully aware that retired police inspector Howard Davies, had 'struck the first blow at the Show and again had attacked the Claimant, with force, in the police witness room in Cardiff Crown Court before numerous uniformed police officers, then went into the witness box before HHJ Nicholas Gaskill QC and despite his rebuke at her refused to clarify the mistakes of the lower court and wicked conduct of then Sergeant Andrew Rice who has so heavily featured in all four Actions.
12) The Claimant has record that Ms Seal and many other Cardiff Court officials later, all immune to criminal proceedings by HM Partnership, then went on and committed perjury over the incident leading to the Claimant having his name removed from the veterinary register
13) Over the past twenty three years of this Claimant requesting both relevant public court and police records, of relevant data to allow both a fair trial and have his name restored to the veterinary register, he has been refused. [ends]
ATTATCHMENT:
1] BS614159 +2 re Quantum damages and why all 10 Actions should be assessed together 
16 08 25 Claimant's submissions re Quantum BS614159 etc
2] Application to adjurn 7 days enclosed 7CF07345 – 26 Aug. 16
"FAO
Cardiff County Court                                        case 7CF07345
am 26th August 2016 
Dear Sir/Madam,
The Claimant's carhas malfunctioned see facebook and unable to find office faculties in the time, elsewhere to print , scan and fax to court my to days dated N244 form for adjournment.
The Claimant has  had no response from anyone from his email to all parties being the preliminary grounds for adjournment (subject to having to return to the UK to obtain copy) re difficulties in obtaining the document last served by another being amended by 4pm  served  and paid for.
The Claimant attempts to pay court fee in a few minutes over the telephone on court's receipt of enclosed photos of my application as internet on HMCS web site will not allow the form being filled in on line as usually is the way.
The Claimant apologises
ATTATCHMENT:
Claimant Witness Statement of Truth   26th August 2016
……………………………………………………………………………………………………………………………………….
---
DRAFT just for starters
Claimant Position Statement BS614159 etc &
7CF07345 (4th Action)/C90CF012 (parole board)/1CF03361 (machine-gun) etc, etc.
1. 7th August 2015 FOI application to disclose the above is refused by the CCRC
2. Sept15 HM Crown Prosecution letter, under FOI, reveals it is also refusing to disclose above
3. CCRC continue to refuse to reply to their victim's letters for same
4. CCRC state, as full disclosure of 1st 2011 Cardiff magistrates 'Harassment' conviction despite devoid of:
I) clerk of the court's contemporaneous notes
II) any copy of either CPS or Defendant applications
III) any copy of any court exhibits of which this case is pivotal
IV) the court log
V) nor how, by whom, when or where the subsequent 'restraining order', re South Wales Police/Dr Tegwyn Williams fabricated psychiatric reports, was served on their victim knowing, full well, no such service ever took place.
5. His Honour Judge Seys Llewelyn QC continues to refuse to disclose Cardiff court public/Claimant lodged records despite having adjudicated over the similar withholding of South Wales Police MAPPA 3/3 fabricated records to incarcerate their victim, indefinitely.
6. No lawyer can be found in the UK to even draught a Judicial Review Application against the CCRC or even obtain copy of the above public records from Bristol HM Crown Prosecution Service. It had admitted this in Bristol Crown Court of having them during their victim's re located appeal for having arrested the original 1st December 2011 corrupt prosecutor, barrister David Gareth Davies of Park Place Chamber, Cardiff as he had repeatedly lied the original public gallery and subsequent 4th May 2012 Cardiff Crown Court jury whilst fully protected by His Honour Judge John Curran presiding.
Their cosy relationship, all based on greed, is now guarrenteed longevity should Brexit succeed.
Maurice J Kirk BVSc
16th August 2016
MAURICE KIRK v the Chief Constable of S. Wales: POSITION STATEMENT

11 Aug. 16
Maurice Kirk    -v-     The Chief Constable of South Wales Constabulary
         Claimant's 11th August 2016   Position Statement
                                                                                                                                           BS614159
                                                                                                                                            CF101741
                                                                                                                                            CF204141
                                                                                                                                            7CF07345
                                                                                                                                            1CF03361
                                                                                                                                             C90CF012
                                                                                                                                             T20097445
                                                                                                                                             A20110290
                                                                                                                                            2012/3241/D2
                                                                                                                                            A2014008
                                                                                                                                            T20130801
                                                                                                                                             T20131144
                                                                                                                                            A20140005
                                                                                                                                            A20130139
                                                                                                                                            8CF02269
                                                                                                                                            62EA0223612
                                                                                                                                            3CF01374
                                                                                                                                     62EA0223612/JDB
                                                                                                                                            C70CF041
                                                                              & outstanding CCRC Judicial Review Applications
 Some Reasons for an Adjournment Application for the 12th August 2016 Hearing 
Cardiff courts' refusals to disclose to the Claimant corrected and/or sealed judgments as requested by the Court of Appeal in its 1

st

June 2016 letter and on 1

st

December 2011, from the court cells, whilst being assaulted by at least four Geoamey Custody Services gaolers.

 

Cardiff courts' refusal to allow the Claimant's attendances, no less than seven times, during the duration of these particular three Actions when held in custody within their jurisdiction.

 

The Cardiff courts' refusal to disclose to the Claimant the court logs, clerk of the court's notes, his court exhibits, his lodged files, original custody interview tapes and copy ofcontent remaining within its red 'moth-eaten' court file marked, 'Maurice John Kirk – 'Potential Vexatious Litigant', following its return or not from the HM Solicitor General's Office.

 

None of the Claimant's Mackenzie's Friends, of which there are many, can comprehend, without further clarification of the wording within the purported 26th October 2015 judgment, as to whether the extreme conduct of the Defendant in recent decades, simply to prejudice his position, is to be under the judge's consideration under CPR rule 44.

 

The Cardiff court's failure to lift its six year stay on the 'Lewis Machine Gun' no 1CF03361 case, Parole Board's fabricated Defendant no. C90CF012 and most importantly, the Dr Tegwyn Mel Williams/MAPPA 3/3 similar Defendant concocted cases deliberately buried.

 

The Claimant's 8th June 2016 Position Statement states that for any costs to be awarded, either way, cannot be fairly concluded without the above cases having been concluded.

 

Despite fifteen years or so of the Claimant's repeated asking for the Defendant's break-down of costs incurred, to date, in order to assess in the eyes of any future tribunal the most efficient and economical way forward, he always been refused.
This list is far from being exhaustive
Maurice J Kirk BVSc
11th August 2016
by mauricekirky
I had to arrest the Crown Prosecution Barrister, David Gareth Evans, in Cardiff 's court in order to prove the conspiracy between certain Cardiff judges, CPS and various other inherently deceitful HM Court Service spineless Welsh sheeple.
I was reliant, before I arrested a prison officer and prosecutor, on the CCRC obtaining the court records neither my 4th May 2012 Cardiff Crown Court jury nor myself had asked refused by thoroughly corrupt His Honour Judge Curran.
It has taken five years, so far,only to find the CCRC have deliberately withheld the evidence in magistrate's clerk's notes that confirm no 'restraining order' was ever served on me in the first place, on the 1st December 2011, in the magistrate's cells.
Far more to the point the Geoamey Custody Services and South Wales Police both ordered by the Cardiff Cabal to try and DEPOSIT A COPY IN MY POCKET as I was being dragged across the floor towards a police cell and my wheel chair.
No less than fourteen Cardiff judges, to date, have so far conspired to try and cover-up the years of false imprisonment this travesty of justice it has caused.
Criminal discrimination it would appear.
Now the police have been into the Crown Court and confiscated the court exhibits and one which the prosecutor had tried to introduce, mid trial, before another very corrupt spineless man, District Judge John Charles, all quietly tape recorded from the public gallery while he convicted me in my absence. I had been refused the right to cross examine the police or Dr Tegwyn Mel Williams, the chief forensic psychiatrist for the whole of Wales, so I saw little point in leaving my cell.
Stupid Charles had been ordered not just to allow me to cross examine the police but to hand down the maximum sentence to affect my civil damages claims, for countless malicious South Wales Police prosecutions.
The idiot panicked when he saw Sabine and a huge number of other Mackenzie Friends in the public gallery, bused in from all over the UK. Luigi filth Stranati, area court supervisor, was watched while he pathetically barred more entering the court until he had to remove the court chairs as an excuse.
I warn you, if Brexit is not overturned, this will be routine stuff soon in English and Northern Ireland courts.
This had also meant the 'restraining order had not even been typed-up when I was was 'released' at lunch time—-all recorded in public records the CCRC have now deliberately assisted in having shredded.
I was not falling for their disgusting routine and therefore refused to leave my cell for four hours until they told me the outcome of the case and I was served the papers. I never was, of course, only to be dragged out by five Geoamey staff as confirmed in my custody records in the Musa Nigerian Children 'snatched' by Haringey Council case in a London court after a night in a police call.
In a police cell for 'failing to attend' the court two days earlier when Cardiff prison were ordered not to allow my transfer to London.
All good Enid Byton stuff!
This REWARD is still outstanding
I will now  be looking for a Christchurch based lawyer, in New Zealand, to press for criminal charges of the conspiracy against the blackmailed doctor, just one of the numerous judges, for starters and  the past and present Chief Constables of South Wales, United Kingdom and not forgetting the one who watched the plan for the 'gravy train, Adrian Oliver of Dolmans, solicitors.
 source:  https://mauricejohnkirk.wordpress.com/2016/07/26/criminal-case-review-commission-depravity/
by mauricekirky 22 July 16
The US President will still not let me in the country, to visit Oshkosh Air Show to give one of my talks, as South Wales Police have registered me MAPPA 3/3 as one of the top 5% most dangerous in the UK. The FAA have confirmed I did nothing wrong in attempting to visit President Bush by cub.
Currently in Cardiff County Court, for 8th August hearing, much scheming will be witnessed by those who have accurately followed my track record where nefarious plots of the South Wales Police are concerned.
I have been persuaded, this time, to re draft my 6th Action, the 'machine-gun/NHS (Wales)/Dr Tegwyn Williams damages claim against the local police and have it all consolidated with a much shortened 4th Action originally containing over 40 odd further examples of police bullying.
Attention span problems seem to be within all parties, now, after 23 years of this scandalous perverse litigation while Dolmans are promised their millions, in any event, which is why these similar shysters will never negotiate as my original 1994 Bristol solicitors said they must do.
Bobbetts Mackan, of Berkely Square, also took many a few thousand pounds off me when always promising me, as did His Honour Judge Nicholas Chambers QC, a jury for without the inherent deceit around may dominate.
The jury decision would settle the 4th Action and no doubt, the next six Actions now awaiting consolidation in the High Court.
In the High Court, of course, iswhere it should all of bloody well gone to in the first place but the royal courts of Justice refuse owing to my previous 60 odd Judicial Review Applications there.
Ah, Ah, but no that cannot happen, the lawyers say or none of our fellow scavengers, clinging to our quite out-dated UK judicial system, their 'gravy train', cannot make any quick dishonest money out of the chance.
With Brexit looming then things in the judiciary here will only get worse as lawyers and court officials , here in the UK, no longer have effective disciplinary systems to bring them to account.
Come along on the 8th August, with your ice-lolly and pop-corn, and see the deals that have been done, behind closed doors, to have my actions 'struck out' on the usual spurious reasons and listen to how the Cardiff police oh, so mysteriously, have just found my 1993 custody interview tape.
It contains the fact I was not even cautioned for 'being in possession of an offensive weapon' on HRH The Prince of Wales' farm in the Vale of Glamorgan found armed with a 'garrotte like instrument' meant I was for immediate custody back to Guernsey to face an overdue parking fine or was it another prosecution for daring to house an Englishman in my home.
(that first case soon got knocked on the head by attending appropriately addressed)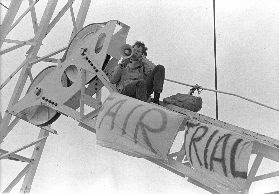 The Welsh Restraining Order Myth
Back in 2000 I wished to find a way in enlightening so many of my client's following my horror to what I had to listen to, so often, whilst consulting in my Barry Veterinary Hospital and Cardiff surgeries. It became abundantly clear that the vast majority of the general public, at least here in South Wales, had little clue as to 'what really goes on in our law courts'. It's NOT just in Wales but also right across England.
My researches that followed my being forced to attend numerous police cells and local law courts, around Cardiff, that matters of public importance, the very reason for statute law, was rarely being reported properly, if at all, in the local media. I thought I was right back working in a tax haven, like Guernsey of all places or some equally barbaric state practising Sharia law!
I have now spent nearly three years of my life in the Welsh prisons following the fabricated construction of a 'restraining order' that never served on me or known to me in the first place.
This was deliberate in order to guarantee the restraining order would be broken. Once I found out about it in Cardiff prison too late, of course, I was repeatedly refused a hearing to have the ridiculous terms within it 'varied' as was my right in law.
By shear chance, in 2014, a then 'Mackenzie Friend' passing by, over heard the previous trial judge, who had just gaoled me for 16 months, quash the restraining order giving no reason having only then becoming aware there was a member of public in their midst. Judge Rowland and ten previous judges damned well knew the reason but no one will tell me about it having anticipated the repercussions.
Also the prison was never told, of course, to immediately release me, on the contrary, the prison governor was ordered by the court to double my sentence without even my right of public adjudication. The prison was never told, of course, because a chance accident in the A Wing shower block, caused a brain scan needing to be carried out that could not be air-brushed out of the records as before.
The prosecuting barrister's complaint was that I continue publishing the evidence [see WANTED poster attached], namely the truth behind the Machine-gun/MAPPA/Dr Tegwyn Williams/South Wales Police conspiracy to pervert the course of justice.
Incidentally, whilst in Cardiff prison I was never told, either, I was registered amongst the top 5% most dangerous in our UK community, I had a suspected brain tumour and 'significant brain damage'. Upon release no Welsh GP would support my having a follow-up brain scan, once I found as, no doubt, they all knew it had all been a police hoax in the first place against an Englishman publishing the obvious.
BUT when it came to my urgently needing a hip replacement I could find an NHS (Wales) anaesthetist prepared to assist in the operation leading to my being banned from numerous medical practices when I pursued the possible alternatives. Nine months later I had to eventually, whilst on crutches and morphine sulphate, travel to France to have the operation quickly done at my own expense.
Since the South Wales Police conspiracy, to issue my restraining order, was first concocted by Barbara Wilding, as Chief Constable in 2008, the Welsh authorities have repeatedly had me detained under the 1983 Mental Health Act only then fail following independent second opinions including that from two Civil Aviation psychiatrists. I was once even detained in France, using these fabricated Welsh medical records, with the hope it would stop, once and for all, my ongoing civil damages claim against the current Chief Constable, Mr Vaughan.
Over twenty psychiatrists, so far, have contradicted the medical reports by both Professor Rodger Wood, of Swansea University and Wales' chief forensic psychiatrist, Dr Tegwyn Mel Williams fabricated for that 2009 Cardiff Crown Court application, in my absence, that I be incarcerated in Ashworth high security psychiatric hospital indefinitely.
The Welsh authorities are determined not to allow the general public becoming aware of the scale of corruption within their judiciary and power of their misused restraining orders.  Their use of the 'Gulag card', on their victim, is only the next card played after a victim's 'restraining order' should it fail in shutting him or her up from exposing the truth. Is it the same in England I often wonder?
Anyone wishing to challenge my web site data or need information on what and why restraining orders are used and abused so much, here in Wales, then please ring on 07708586202 or email me on maurice@kirkflyingvet.com
Are you starting to appreciate the lengths to which the Welsh Authorities have been prepared to go to cover-up the widespread corruption in Cardiff's courts, HMC&TS and prison to now be affecting the Criminal Cases Review Commission, Independent Police Complaints Commission, Information Commissioner  and newspapers?
All emanating from the 'shoot to kill' Barbara Wilding
above: Retired Chief Constable
All originating from this Wanted poster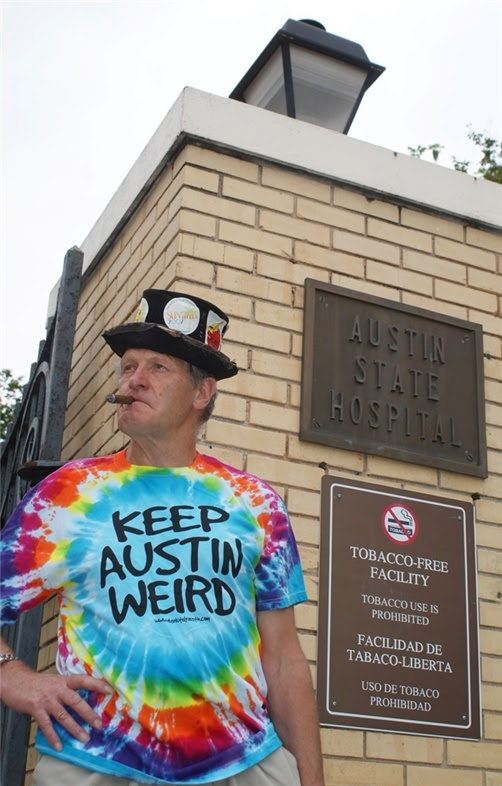 Ten Cardiff Crown Court Judges Accused  of Culpable Negligence
In order for the MAPPA conspiracy to succeed senior police officers relied on the co-operation from those that controlled the few avenues of redress available to their victims.
This meant that 'HM Partnership', consisting of many in the 'funny hand shake' brigade of devil worshippers in our courts of Wales and HM prisons, could so easily shuffle the respective court papers of their incarcerated victim whilst denying him legal representation, access to court, his legal papers or access to helpers even via telephone.
Photos, names and home addresses of culprits will be published on website  world wide.
>> MAURICE KIRK'S site is: https://mauricejohnkirk.wordpress.com
FAIR USE NOTICE: This item may contain copyrighted (© ) material. Such material is made available to advance understanding of ecological, political, human rights, economic, democracy, scientific, moral, ethical, and social justice issues. This constitutes a 'fair use' of any such copyrighted material as provided for in section 107 of the US Copyright Law. In accordance with Title 17 U.S.C. Section 107, this material is distributed for analysis, commentary, educational and intellectual purposes. In some cases comedy and parody have been recognized as fair use.
 Creative Commons Attribution-NonCommercial-ShareAlike 3.0 Unported License. For more information please visit:
http://www.law.cornell.edu/uscode/text/17/107
NB: Everything posted on this site conforms to the meaning of the word "alleged" as defined under UK and US Laws and Statutes regarding this site's publication of data.