13 Oct. 2016 –

MAURICE KIRK ARRESTED

– SPENT NIGHT @ BRIDGEWATER POL STN – CAR + AIRPLANE ON TRAILER CONFISCATED! HAS HAD TO PAY £226 APPLICATION FEE TO COURT FOR AIRPLANE BACK WHICH WON'T BE FOR 4 WEEKS MK SAYS [HIS AIR RACE IS IN NOVEMBER] – POLICE REFUSED HIM MEDICATIONS, PEN + PAPER + REFUSED TO LOOK AT PAPERS IN HIS CAR – 1ST CALL THEY MADE WAS TO "ADRIAN OLIVER" SOLICITORS WHO ARE ON A RETAINER FROM POLICE RE: MK'S 20 YEAR BATTLE FOR JUSTICE OVER POLICE ETC HARRASSMENT – HAS BEEN RELEASED FROM TAUNTON MAG. COURT – CASE ADJOURNED.
.
Newspaper report from the local rag

13 Oct. 16:
http://www.somersetcountygazette.co.uk/news/14800309.Flying_vet_appears_in_court/?ref=mr&lp=1
VIDEO:  ROUGH JUSTICE made during MK's last extremely questionable 18 month jail time
MAURICE KIRK'S SITE IS:
.
 

Claimant's 29th Sept 2016 letter to Defendant's private

solicitors
by mauricekirky
WANTED both as witnesses to give evidence, on oath, in both HHJ Seys Llewellyn QC's 10 ongoing 23 years of civil damages claims and various private prosecutions, currently blocked by Cardiff courts, also against the South Wales Police and /or their Agents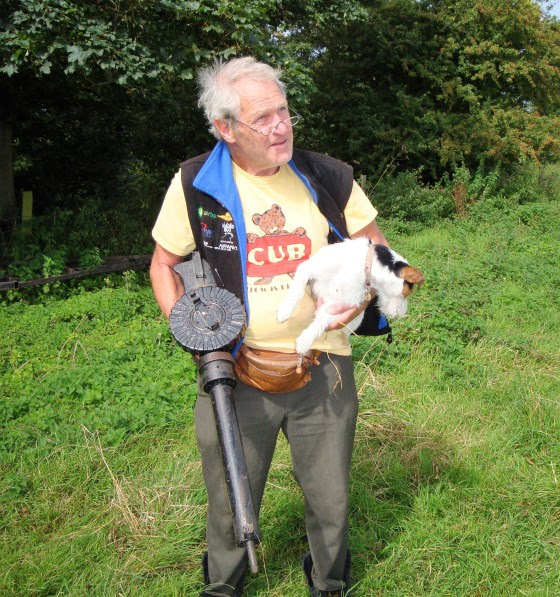 Geoamey's custody manager, on the wrong end of the handcuffs, is the key witness in the next most available court hearing by his simply revealing  all records of 1st December 2011 harassment conviction hearing from his employer, his own diary, court file, court clerk, the police in my 'gate arrest' upon release and London's authority's records surrounding the unlawful manner in which they conspired with the Welsh cabal to have the Musa's six Nigerian children successfully snatched by the Haringey Council by preventing my evidence, on 28th November 2011, being given. 
Extract of psychiatric report written by someone neither qualified on purported August 2009 brain scans nor even had examined his MAPPA 3/3 victim before recommending the police prisoner, for alleged  'trading in machine-guns', be served a s35 incarceration under the 1983 Mental Health Act that immediately prevented either his name being replaced on the veterinary register nor right to pilot any aircraft in UK air space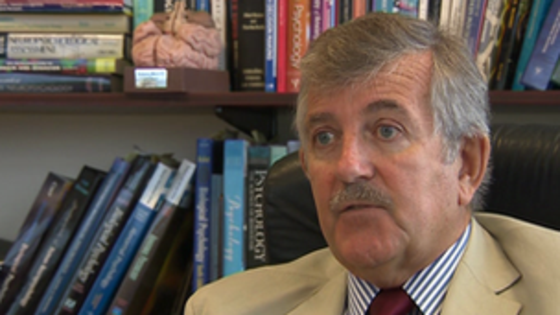 Professor Rodger Wood who is a major cause of this protracted injustice simply due to his plain arrogance and having got away with, so far, his falsifying 2009 psychology reports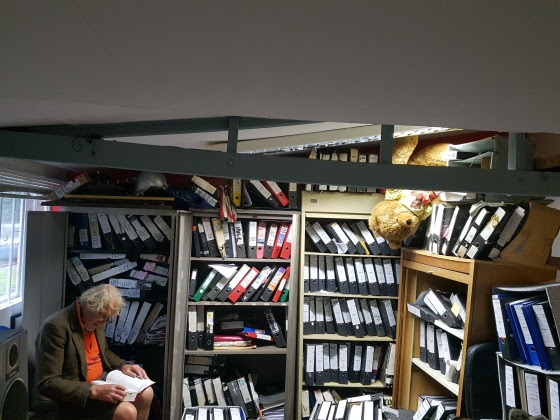 A library recording this lot's conduct on a once veterinary surgeon so stupid to be in Wales
John Graham Esq has just obtained a passport in order to visit South Island NZ to trace the exact whereabouts of the couple for two international witness summonses service.
Meantime, I will have a particular pleasure in serving a lot more summonses on Professor Rodger Wood of Swansea University and his various devil-worshipping cronies, past and present senior police officers and Crown Prosecution lawyers, all of whom seriously intimidated Dr Tegwyn Williams to have written that Caswell Clinic MAPPA 3/3 medical report, put before His Honour Judge Neil Bidder QC on 2nd December 2009, in the first place.
Fabricated in order to avoid their already concocted machine-gun trial, by both he and CPS prosecution barrister, now judge, Richard Thomlow, both recommending their victim be further sectioned but this time to Ashworth high security psychiatric hospital,  IPP indefinitely,  in order to avoid any further proof of gross police misfeasance 'going public' as in the South Wales Police 'garrotte' HRH Prince Charles affair from emerging from civil claims.
to be continued……
.
…………………………………………………………………………………………..
.