New post on

finolamoss 9 Dec. 2016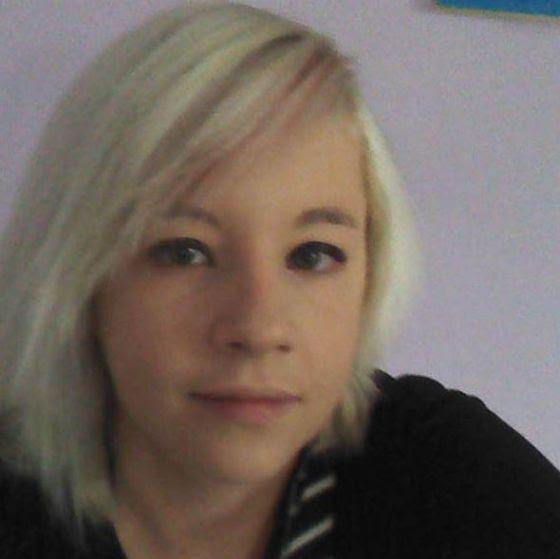 Jodie was a former air cadet, 12 GCSE straight A student, with exceptional talents in Maths and Art and " would always put other people first and was a lovely, thoughtful, caring, creative, adventurous and highly intelligent'
She had battled anorexia and depression since she was 15
"She was very ill but she wanted to get well and move forward, but never got the right help."
Despite her family fighting'' tooth and nail all the way through Jodie's mental health care to try and get her the best support."
Jodie's 'help' was, the only 'pathway' available to an ever increasing number of teenagers with mental health problems.
GP to CAMHS to inpatient, first an eating disorder clinic, where she did start eating and her mood improved, but then suddenly, she again became suicidal and set fire to her bed.
But ," was horrified by what she had done and the harm she could have caused to others – but by this point she was crying out for a lot of help. She had been managing her eating much better and had put on some weight and she was healthier but you had to be careful what you said to her she would say 'I'm too fat now'.
Her parents wanted her to go somewhere that did not just specialise in eating disorders, who could 'help her and control what she was doing'.
They 'left it to the professionals to find somewhere for Jodie with the support that she needed that was keeping her safe'.
But in the trade, Jodie had now become 'treatment resistant', and the only 'help'' left, in her ever more expensive, mental descent, was a Cygnet/Alpha hospital, for ' treatment resistant patients' at £950 a night.
Her father recounts;
"It was a shock to all of us to see what kind of place it was, with 20 foot fences around it. But we thought if this is what's needed, then this is what's needed. Three weeks she was in there, she was up and down. Some days she was fine other says she would say, 'I don't know why I'm here but I do'.
We were expecting her to go and someone to be there to say 'these are the problems and this is the sort of thing we can look to do' – some sort of table or structure. But there was no clinical psychologist.
We didn't feel reassured and wondered how things were going to improve.
On the Monday leading up to her death, I spoke to a doctor and he said we were looking to implement a programme and someone would speak to her.
But to my knowledge those never happened and Jodie did what she did. We're not medical experts but we always felt something was missing for her treatment
What did become apparent, was that she was telling us nobody was talking to her.
Given that she had a significant history, I was worried about the observations. She needed it immediately. If that meant she needed to be watched 24 hours a day, then she needed to be watched, this is a person's life'.
Just three weeks into her stay at Bury Cygnet hospital, after telling her mum, she felt 'very distressed', Jodie was found unconscious in her ensuite bathroom, a ligature around her neck and died the following day.
Not surprisingly, her father ' thought the hospital staff would have recognised, that what they had was someone who was up and down.'
But the evidence of a Cygnet nurse at the inquest, illustrates the hospital's perfunctory,bureaucratic self preservatory 'care';
"We were aware that she had tried to commit suicide in the past with overdoses but we were not aware that as a young teenager she had tried to ligature before. This was never told to me by Jodie and was not in any documents.".
http://www.dailymail.co.uk/news/article-3663598/Teenager-hanged-rehab-centre-anorexia-treatment.html
The incompetent , chaotic lack of, even basic attention, to this highly vulnerable girl, was only revealed because she had a family able to fight, a lawyer, and a jury.
And, as our government is intent on harvesting cash cows and appealing for more public money, her story was published.
The rare presence of a jury's deliberations resulted in a verdict of death by misadventure.
The major revelation was a 'complete lack of sharing' of vital information between NHS and the private healthcare providers, and, between the childrens'  and adult mental health services.
In addition, the jury found 'that had Jodie been under the care of more experienced staff, the outcome may have been different."
They listed the failings including:
-a 'distinct' lack of communication with the family, and between healthcare professionals themselves.
-lapses in the recording of information about Jodie's history
-'ineffective' and 'incomplete' risk assessments
-insufficient completion of an appropriate care plan
Jodie was not being helped, how could she be , without even basic information, assessment or plan, and no clinical psychologist.
So why did the NHS send someone so desperate, to such a place, and pay nearly a £1000 a night ?
Such failings appear common to deaths in Cygnet hospitals and the Priory.
This appears a modus and  providers responses to deaths standard;
"Nothing is more important to us than the wellbeing of the people we support, and our thoughts and sympathies are with Miss Turton's family at this very difficult time. We have adopted a range of measures to ensure we learn from this very sad event, and will continue to work closely with our healthcare partners to implement them."
What these measures are, and how/if they were implemented is unknown.
And will remain so, whilst the services remain unaccountable, monopolised, and promoted by our government .
Comment: