Dear Supporter
July 3rd is Julian's 50th birthday. He has spent over the last 10 years of his life without freedom, with the past 2 years in Belmarsh prison. Due to the pandemic he has not been able to see his fiancée or children. It is time for the US Gov to drop their case against him and for Julian to walk free.
Consider thinking about what you can do to help the Don't Extradite Assange campaign and to help Julian during the week of July 3rd. He loves to hear what supporters are doing to help save his life, see https://writejulian.com/ for instructions on how to write to him (consider sending a letter a week or so before July 3rd) and let him know what actions you are taking to help raise awareness of his situation.
Some supporters send printed photos or hand drawn art (paper only) – consider wearing a free assange t-shirt from the shop and sending him a photo print out on plain paper.
Check out our best sellers below.
Official WikiLeaks Hourglass Logo Sticker
$2.50 – $4.00
WikiLeaks Dripping Globe – Mug
$15.00
Free Press Free Assange – Women's Slim Tee
$25.00
#FreeAssange – Premium Fitted Tee
$0.00 – $25.00
The Currency of Democracy (white text) – Men's T-Shirt
€25.00
Free Assange – World Press Freedom Day Edition – Men's Organic T-shirt
€35.00
WikiLeaks Dripping Globe – Unisex Long Sleeve Tee
€30.00
Free Press Free Assange – Square Sticker
€4.00 – €8.00
1984 is not an instruction manual – Premium Fitted Tee
25.00
Wikiman 3.0 by Toonpunk – with text – Poster
12.00 – 20.00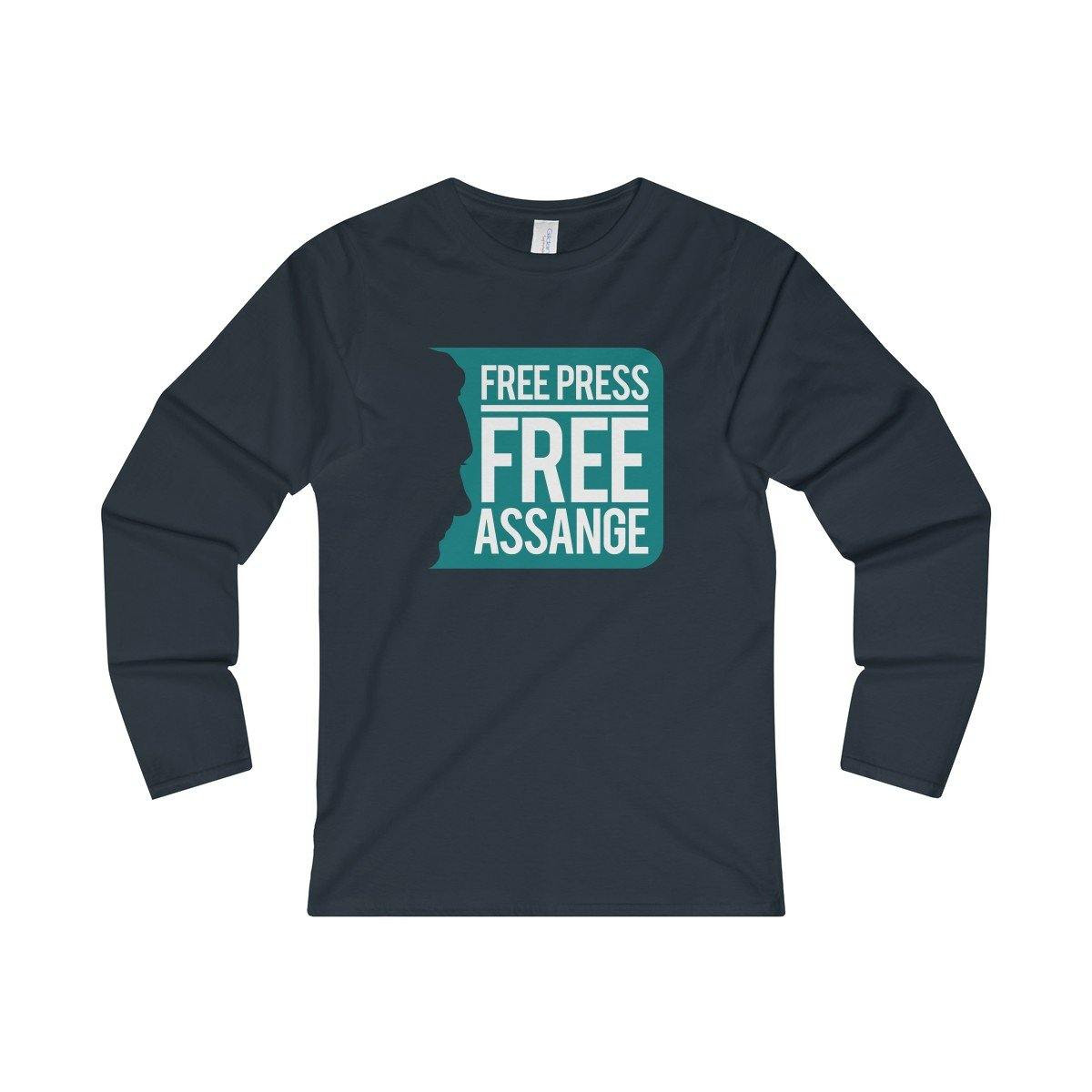 Free Press Free Assange – Women's Fitted Long Sleeve Tee
28.00
WikiLeaks Liberty – Premium Fitted Tee
25.00
WikiLeaks Dripping Globe – Men's Fitted Premium Tee
CA$35.00
Free Assange – No US Extradition – Men's Fitted Premium Tee
CA$35.00
Peace can be started by Truth – Men's Fitted Premium Tee
CA$35.00
Free Assange Union Jack – Men's Fitted Premium Tee
CA$35.00
Peace Can Be Started By Truth – Unisex Pocket Hoodie Sweatshirt
A$90.00